Edition 52
In our series about shops to go to for your wedding day, we have discussed dresses, ring bearer pillows, bouquets and guestbooks. This week it is time for the binding factor, and for the one thing you will wear with you the rest of your life: the wedding rings.
Johan is the shop owner of Jewelry by Johan. He opened his Etsy shop in 2008 when it was still a 2 man show run by himself and his wife. In the up following years Johan saw a great increase in orders, and he hired his son in law and his daughter to help him run the shop. Jewelry by Johan is a real family business, with an eye on quality and sustainability. The materials Johan uses are unique and offer many options in design for wonderful rings.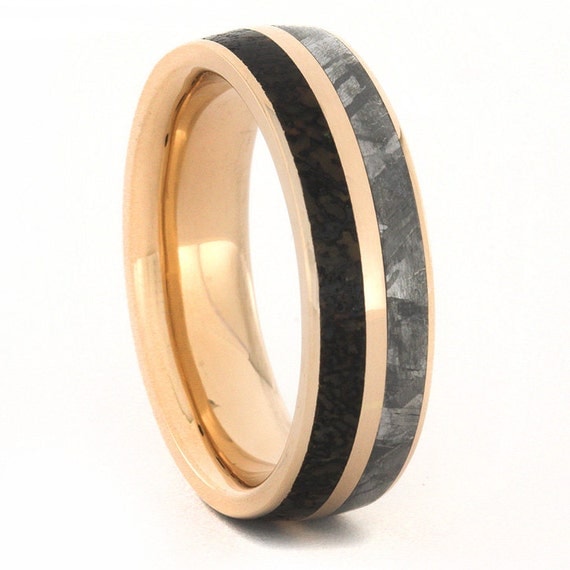 Johan uses a wide amount of materials for his designs, the ring above is rose gold with dinosaur bone and Gibeon meteorite inlays. Besides dinosaur bone and meteorite Johan also uses wood, titanium, platinum, gold, palladium, mokume gane, tungsten and many other metals. Besides the metal rings can also be inlay ed with precious stones like Jade, Mother of Pearl or Turqoise. Johan can also set any precious or semi precious stone.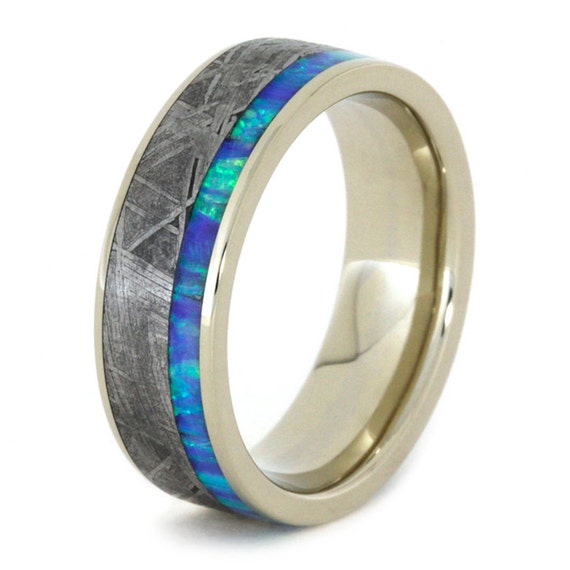 Besides wedding rings Johan also sells jewelry sets, engagement rings, interchangeable rings and pet memorial rings.