Edition 49
In the couple of weeks ahead I would like to feature shops with their main focus on marriage.
Etsy has a great number of shops who offer the best products to make any wedding perfect.
This weeks feature is about a dress maker located in Sofia, Bulgaria. Polina Ivanova has been designing and drawing clothes from a very early age. At 17 she convinced her parents she wanted to go to an arts college to fulfill her dream to become a clothing designer. At college she learned everything about sewing, designing and she started selling her fashion in the 3rd year of college. She graduated from college as a fashion designer and entered a internship in Italy. In Italy she learned from the best and got inspired to start her own atelier. After a couple of months in Italy she returned to Bulgaria and started to make clothing for local customers and for a national tv show. She opened her Etsy shop 4 years ago, and is using all of her experience to create beautiful wedding dresses.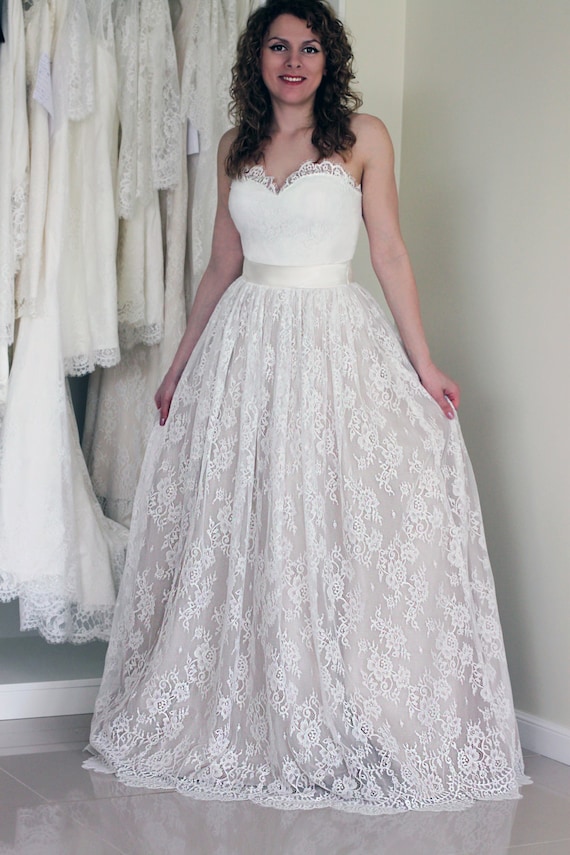 This is a skirt with an A-like skirt made of Chantilly lace. It has two layers of tulle witch creates volume and movement for the skirt. It comes with a belt make from silk taffeta, witch is imported from Italy. The skirt closes with a zipper in the side. It can be worn with a bodice or corset or with another dress, so it can easily be turned into another dress. This is especially handy for brides who prefer to wear something easier for the reception, or who like to change their outfits during the day.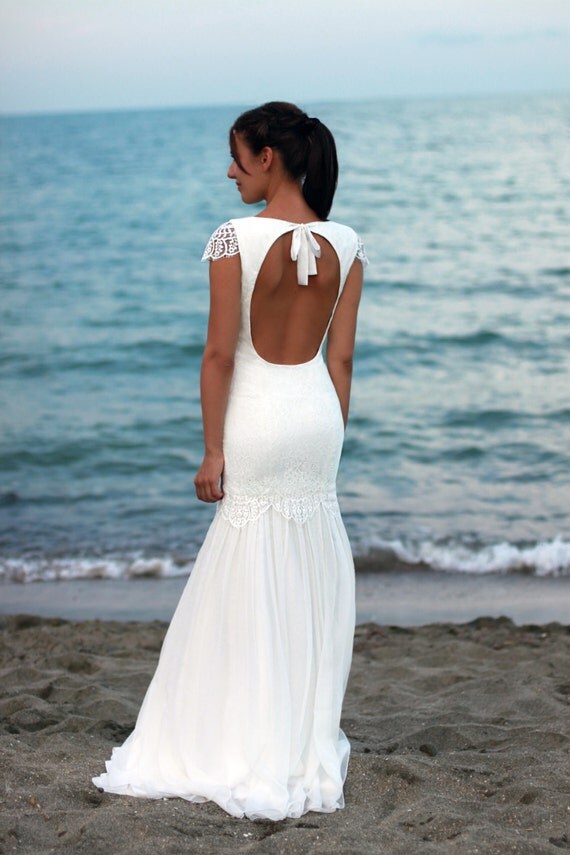 An open back lace wedding gown with a chiffon draped skirt. This dress has a flawless fit and is made with materials from the highest quality. The designer Chantilly lace has a stunning scalloped edge. The dress is made with 100% silk chiffon and two layers of luxurious satin lining. It is possible to choose the length of the lace, to be either waist, hip or mid thigh length. It is also possible to change the sleeves, add in bra cups, or to have the dress made with a different color lace.
All the dresses ordered at Polina Ivanova are made in her studio to your measurements, in many cases it is also possible to make the changes to ensure you will get the perfect dress for your special day!
Polina offers the readers of this blog a free sash or belt with an order made in her shop. Simply write FREESASH in the comment section of your order.